Three Bros Porta Potty Rental
The Smart Choice for Clean, Low Cost Porta Potties
Three Bros Porta Potty Rental is the best choice when you need portable potty rentals for an event, construction project or any other reason. Three Bros makes the entire process of renting a portable toilet as easy as possible from start to finish. We have an excellent selection of units available at low prices, and most importantly we keep them extremely clean.
Three Bros has been in business for more than 10 years and we have an excellent reputation among our customers. Our customers are constantly recommending us, which is why the majority of our business is repeat customers or referrals. If you have any questions, or you are just looking to get rates for porta potties, give us a call at (866) 980-1239.
Call Now to Rent a Porta Potty
(866) 980-1239
Types of Porta Potty Rentals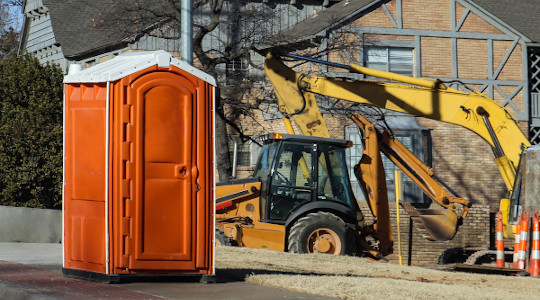 Standard Porta Potty Rental
Standard porta potties are the most common rentals. You've probably used them at concerts, events or at sports fields. You have probably been in some disgusting units in the past, but with Three Bros, you will get a clean unit that will smell fresh. Units come with toilet paper and tank chemicals. We will also pump and clean the unit if you are keeping it for more than a week.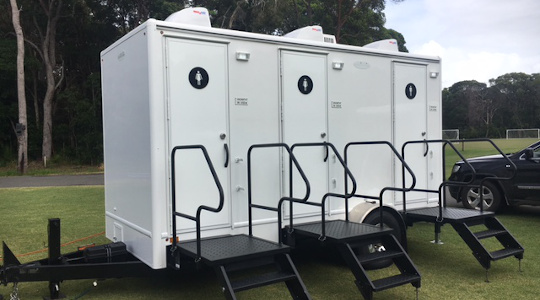 Restroom Trailers & Special Event Porta Potties:
Special event porta potties are often referred to as VIP restrooms. They come often come with sinks inside the unit, and sometimes have fully flushing toilets. On the high end you can rent a restroom trailer which has air conditioning, lights, sinks, running water and all the amenities of a traditional restroom in a home.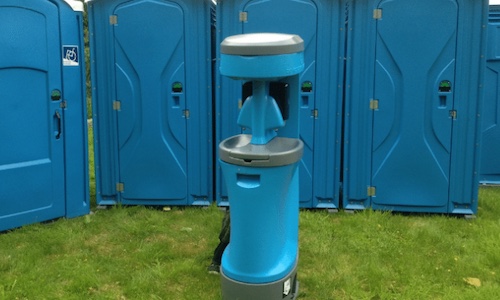 Other Portable Sanitation Solutions
We've got sinks, handwash stations premium paper, sanitizer and anything else you need to go along with your porta john. Portable urinals are also available.
Get Portable Toilet Prices- Call Now:
(866) 980-1239
How Much Does a Porta Potty Rental Cost?
The average price of a porta potty rental is about $200. This includes drop off and pick up of the unit. The price is usually the same whether you want it for just one day or a weekend or for a whole month. Here at Three Bros Porta Potty Rental we take pride in having competitive prices, so give us a call now at (866) 980-1239 to see how much it will cost for your project.
Popular Uses For Portable Toilets
Portable restrooms can be used for tons of different reasons, here are just a few of the most popular:
Backyard parties
Campsites
Concerts
Construction sites
County Fairs
Disaster relief
Emergency use
Golf Courses
Parking Lots
Parks
Parties and events
Renovations and remodeling
Rest stops/areas
Schools and universities
Sports stadiums and fields
Weddings
How Many Porta Potties Do You Need?
This is one of the most common questions customers have when renting a porta potty. The recommendations are different depending on the use. Construction sites require a different number of restrooms per person than a special event does. For a construction site, you should get one porta potty per 10 workers. If your event is serving food and drinks (especially alcoholic drinks) then you will need more restrooms per person. Here is a quick chart to help you determine how many toilets you should get for a special event:
Guests
Length of Event in Hours
1
2
3
4
5
6
7
8
9
10
50
1
1
1
1
2
2
2
2
2
2
100
2
2
2
2
2
3
3
3
3
3
250
2
2
2
2
3
3
3
3
3
3
500
2
4
4
5
6
7
9
9
10
12
1000
4
6
8
8
9
9
11
12
13
13
2000
5
6
9
12
14
16
18
20
23
25
You should add about 15-20% to the numbers above if you are serving food and drinks at your event.
Handicap ADA Accessible Units and Sinks
It's recommended that you get one handicap restroom for every four standard units. You should also get one sink or handwash station for every four standard units.